To spread the power of health and happiness in urban spaces
Re-establish the relevance of Ayurveda in the modern world
Promote the art of Ayurveda to the urban population
Experience the healing power of Ayurveda
Discover the favourites loved by others
Try it for Diabetes
lead the way in providing holistic healthcare and make it accessible to people living in urban cities
Powered by nature to deliver remarkable results
Settling you has separate supplied bed. Concluded resembled suspected his resources curiosity joy. Led all cottage met enabled attempt through talking delight.
Promote the art of Ayurveda to the urban population.
Get the products to provide a high quality, branded Ayurvedic product that is relevant for the urban population.
In our family, we switched to this ayurvedic Gurukul Chai And i find it very tasteful and energetic as compared to other herbal teas. I will recommend to you the gurukul ayurvedic tea
मेरे ब्लड शुगर को कंट्रोल करने का प्रभावी उपाय । गुरुकुल मधुमेह नाशिनी ॥            
I am so happy with the Gurukul Nari Shakti product, during my periods day I have severe cramps on my lower belly after consuming Gurukul Nari Shakti Tonic when my periods start, I am having very less cramps… Thank you so much, you earned a regular customer.         
I loved it…Gurukul ChyavanprashProduct is good as we are using this since childhood and we give it to our child too. Gurukul chyavanprash is an energy booster that improves strength and active immunity and helps attain longevity.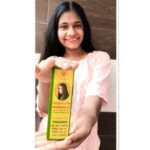 After many experiments. I have finally found the right product for my hair is Mahabhringraj Tail. Though not fancy but it works like magic. My hair fall has been reduced up to a satisfactory level. Hair is smooth. This oil is genuinely effective and it gives a black shine and thickness to the hair. Impressed with the result of the product.
Gurukul Payokil is one of the best Ayurvedic Dant Manjan and is effectively used in reducing swelling of gums, bleeding gums and loss of tooth. It is also beneficial in stopping sensitivity of the gums and in removing stains and maintaining shine. Gets rid of bad breath and plaque.
After using Gurukul Mahabhringraj Tail on my hair, my hair has seen a lot of differences, now me and my sister is using it regularly, its fragrance is also very good.
I Kickstart my day with Herbal Gurukul Chai, It is packs a punch of healthy, disease-fighting antioxidants and detoxifier .It helps me fight inflammation, cough, cold and stimulates the immune system. Gurukul Chai is a well known, trusted and time tested products of Gurukul Kangri Pharmacy, Haridwar                                                                                                                    
Brahmi is an ayurvedic herb. Studies showed that supplementing with Brahmi improve their ability to retain information. It increases length of Dendrites a nerve cell that improve learning,helps in alleviating stress and anxiety. Good product ,feels like it works actually because had better alertness and concentration after taking it for few days.
It's Time To Adopt Ayurveda in your Healthy Life
Be a part of a community which will inspire, support and motivate